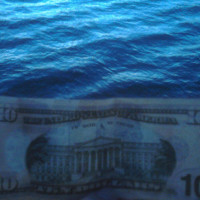 Paying your mortgage payments every month, loses you investment opportunity. The money you have to pay to your mortgage provider is a sunk cost that you cant get back every month. That money is gone and you can't invest it in other things. This is the "Investment Opportunity Cost" because you have to pay your mortgage.
Most people don't consider the possiblity of "floating" your mortgage payments with a short term loan of 1 year or more. This returns your lost investment opportunity for that time, because you can short term invest your money that was previously going to mortgage payments. You still pay the mortgage payments to your mortgage provider today, but don't have to actually pay out of pocket for them until later. This means you are free to invest, assumming that you do this is relatively conservative investments with a good chance of returning your principal.
This video gives a quick overview of investment opportunity cost with your mortage:

Returning your investment opportunity is one of the benefits of the Float My Mortgage method. Sign up for a free membership to see a 15min video that explains how this works in much more detail.
Tags: videos